NFL DOOM TONIGHT! Green Bay Packers Take A Knee!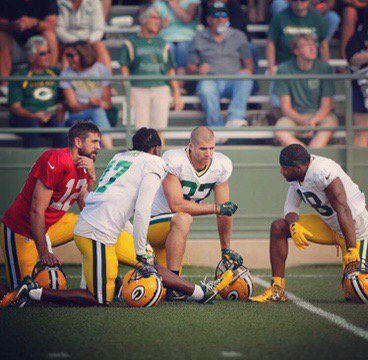 Packers' national anthem plans continue to rile fans
GREEN BAY - A request by Green Bay Packers players for fans to join them in a show of unity during the national anthem before their game Thursday apparently did little to calm the debate. Packers fans on Wednesday continued to blast the NFL, the team and players for what they perceive as showing disrespect for the nation, the flag, the military or the national anthem by sitting, kneeling, remaining in the locker room or locking arms during the national anthem. Supporters say players are peacefully exercising their free speech rights on the best stage available. "We've had a steady stream of feedback beginning Monday morning and it continued into Wednesday. We've heard on both sides of the matter," said Aaron Popkey, Packers director of public affairs. "We take note of their concerns."
Source